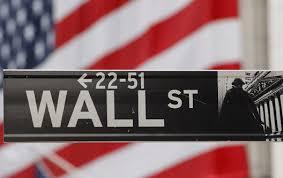 Bay Area Real Estate: Dodd-Frank Changes Affect You?
Bay area real estate owners, do you recall a short ten years ago? It was roughly ten years ago when the U.S. faced a major financial crisis. In the early to mid-2000's, housing demand grew with crazy high sales prices and cheap loans. This was also known as the housing bubble. By 2008, the market crashed and banks failed. The U.S. faced one of the greatest financial crises since the Great Depression.
Protecting consumers – Dodd-Frank Wall Street Reform
In 2010, the government enacted the Dodd-Frank Wall Street Reform and Consumer Protection Act. This act was to help ensure protections to keep our banking system from failing again. According to Findlaw.com, "the findings of a Senate subcommittee investigating the crisis, it was ultimately caused by 'high risk, complex financial products; undisclosed conflicts of interest; and the failure of regulators, the credit rating agencies, and the market itself to rein in the excesses of Wall Street.'" The Dodd-Frank Act created many financial reforms, as well as consumer protections, with the hopes of preventing a repeat of the 2008 crisis and the need for future government bailouts.
Deregulation easing up loans again
Now fast forward to March and May 2018. With bipartisan support, the U.S. Senate and House passed legislation for deregulating the banking and home loans to ease up the loan process. Trump supported the bill and signed it in May of 2018. Whether we agree or disagree about the legislation, let's discuss how it can impact your real estate strategy.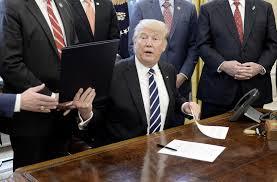 What it means for you as a Bay Area real estate owner or buyer
Home buyer
As a potential home buyer, now may be the time to find your home before prices increase as more buyers flood the market.
There is no crystal ball to determine the future, but deregulation may provide more opportunities for buyers to enter the market. Very soon people may be able to obtain home loans easier and faster than before. Most likely these easy and cheaper home loans will result in higher real estate prices due to more qualified buyers in the market.
Home seller or landlord
As a potential home seller, the market is prime time to sell. If you were waiting for the time to cash out, here is your chance. High demand for buying creates a window of opportunity to get the most value for your home. Additionally, some people own rental property and find the burden of tenant management, rent control laws (Bay Area real estate owners especially in San Francisco!) – not to mention cost of taxes, repairs and insurance, high maintenance cost and lack of skilled construction workers – just too much pain to maintain. As outlined my previous blog, List or Lotto, selling your property could be like winning the lottery!
Strategy for your real estate goals
Every person has different goals for their financial future and home or property ownership – whether it's buying, selling or investing. Depending on your personal situation, I can help you assess your options to determine a strategy that fits your real estate goals.
Contact me today!
Email [email protected] if you would like to learn more and get a free initial real estate consultation.